Wax Poetic: Poetry Reading & Open Mic Night at Common Grounds Coffee
2nd Annual Wax Poetic: Poetry Reading & Acoustic Open Mic Night By Candlelight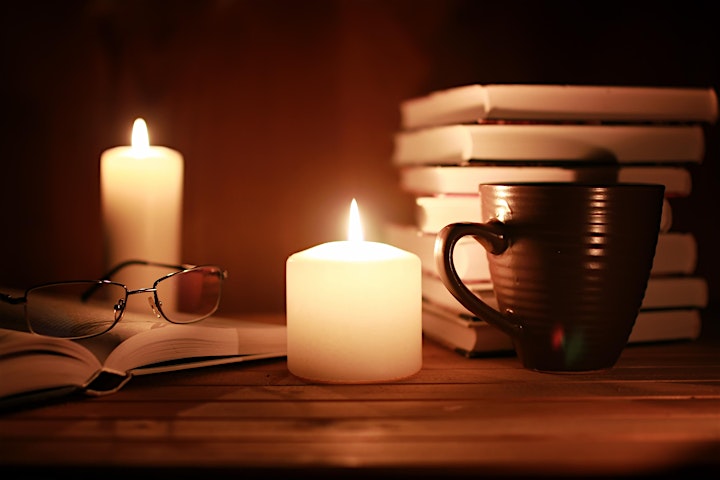 Sycamore Library and Common Grounds Coffee celebrate April's National Poetry Month by hosting Wax Poetic: Poetry Reading & Acoustic Open Mic Night by Candlelight on Friday, April 8th, and 5:30pm.
Adults can watch and/or perform poetry readings, acoustic renditions of music, spoken word, & more. Older Teens are welcome, but as this event is meant for adults, please keep in mind that sensitive topics may be discussed, and strong language may be used.
Plus, enjoy drink and food specials during the event.
Register now to reserve your 5-minute performance time slot, and/or to attend solely as an audience member. One performance slot per person.
Common Grounds Coffee, founded and family-owned by Jeff Foster, aims to build a sense of community among all visitors. As this local coffee shop has grown and evolved, Foster said that his space has become a place where art and community inspire everything he does. – Northern Star Article
Questions? Call Sycamore Library's Adult Services Department at 815-895-2500 x410