VIRTUAL-Hula Lessons with Betsy Puig from Hawaiian Hula School of Chicago
Hula Dancing Lessons with Betsy Puig of Halau I Ka Pono
Join us for virtual hula lessons with Betsy Puig of Halau I Ka Pono: Hawaiian Hula School of Chicago on Tuesday 18th at 6:00pm CST. Halau I Ka Pono means "place that cultivates goodness". Teens and Adults are welcome.
With a focus on footwork & hand motions for a basic hula; come prepared to have fun with Hawaiian culture and stories through the joy of hula.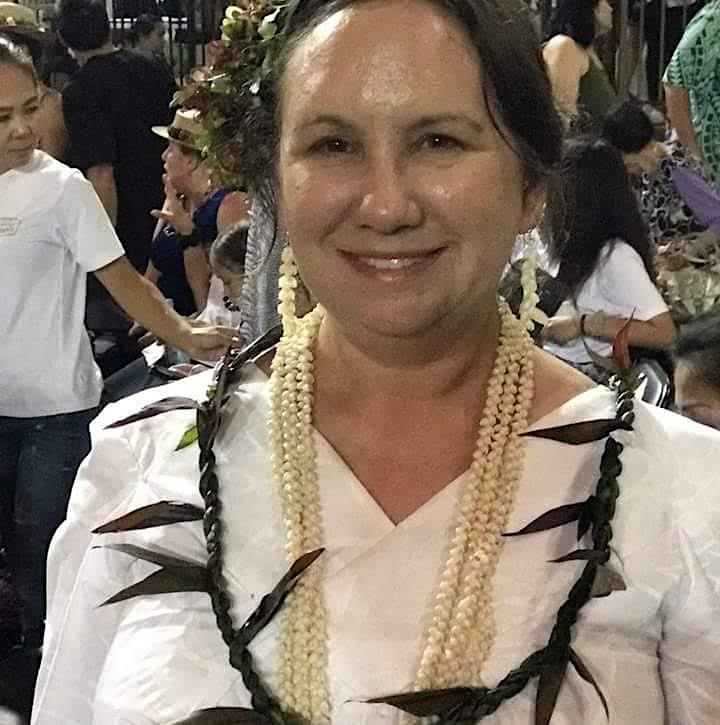 Betsy Puig began her training at Hālau I Ka Pono in 2009. She lives in Rockford, Illinois where she had previously studied hula for 3 years. She was inspired to deepen her understanding of hula and sought out Kumu June Tanoue. She has been travelling 2 hours each way once a week since. Betsy was previously a ballet teacher for over 20 years and brings her knowledge of body mechanics, dance imagery and her eye for detail to the hula classes she teaches. She enjoys helping each student feel a sense of accomplishment. To her, hula is a vast world that offers insight into each person and into our place in the community.