Intro to Ukulele: a 3-Part Series
Introduction to Ukulele: A 3-Part Beginner Lesson Series with Jen Conley
Sycamore Library is excited to host Jen Conley, of Wild Blue Ukulele Orchestra, for our three-part beginner Ukulele lesson series.
Adults and Teens 15+ can join us for any and all of three Saturdays at the library at 11:30am to learn in-person at the workshop with Jen.
Starting March 12th, you'll learn the key elements to becoming a successful ukulele player. The next two sessions, on March 19th and March 26th, build upon the previous lessons.
You must register on Eventbrite to attend each session; spots are limited. Please bring your own ukulele, only 3 loaner ukuleles are available to use in-library during each lesson.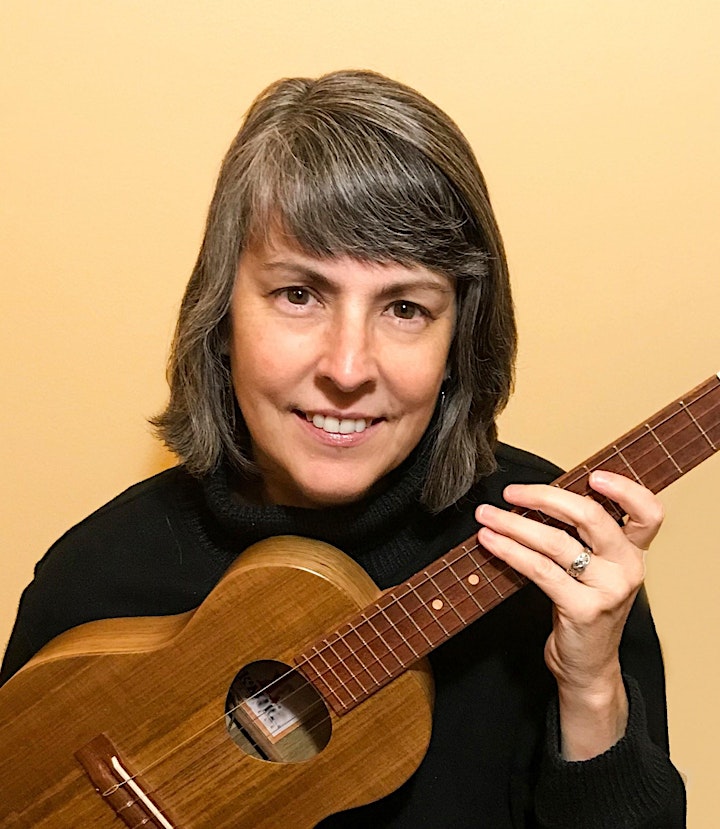 Jen Conley is a professional musician, music instructor and music therapist, who has spent considerable time teaching the ukulele, both in individual and group instruction. She has 35 years of experience in the fields of music instruction and music therapy, and has the ability to make music accessible, communal and successful!
Jen directs the Wild Blue Ukulele Orchestra, an 8-member ensemble that features the full range of ukuleles and performs orchestrated arrangements across a broad spectrum of genres.
Jen has provided individual ukulele instruction on:
Soprano, concert, tenor, baritone and U-Bass ukuleles
Jen has provided group ukulele instruction in the following classes:
Beginner Ukulele
Advanced Beginner Ukulele
Intermediate Ukulele
Ukulele Classics!
Ukulele Classics – Christmas Edition
Ukulele Strums, Patterns and Techniques
Music Theory For Ukulele
Chorded Melodies for the Ukulele