Hygge Holiday: Cozy Binge Bag
Hygge Holiday: Cozy Binge Bags
For our second Hygge Holiday celebration we are gifting 48 cozy binge bags to our Adult patrons!
From Monday, December 13th-Wednesday, December 22nd, you can request a free personalized binge-watching or binge-reading cozy binge bag!
Each bag contains a curated set of books and/or DVD's selected just for you, along with:
A reusable tumbler
A packet of hot cocoa with marshmallows (contains milk)
And an unscented candle
Your cozy binge bag is meant to evoke the feeling of Hygge during your binge session.
Advance registration only; no same-day registration available. Begin by clicking the 'Register' button and selecting your pick-up day.
One cozy binge bag per Adult, per library card. The account must have enough checkouts available for your requested items based upon our checkout policy.
Looking for more Hygge Holiday celebrations?
Learn what Hygge is at our What is Hygge? Get Cozy the Danish Way in-person event on Tuesday December 14th at 4:30pm. Registration required. All participants will be entered to win Hygge gifts to take home with them.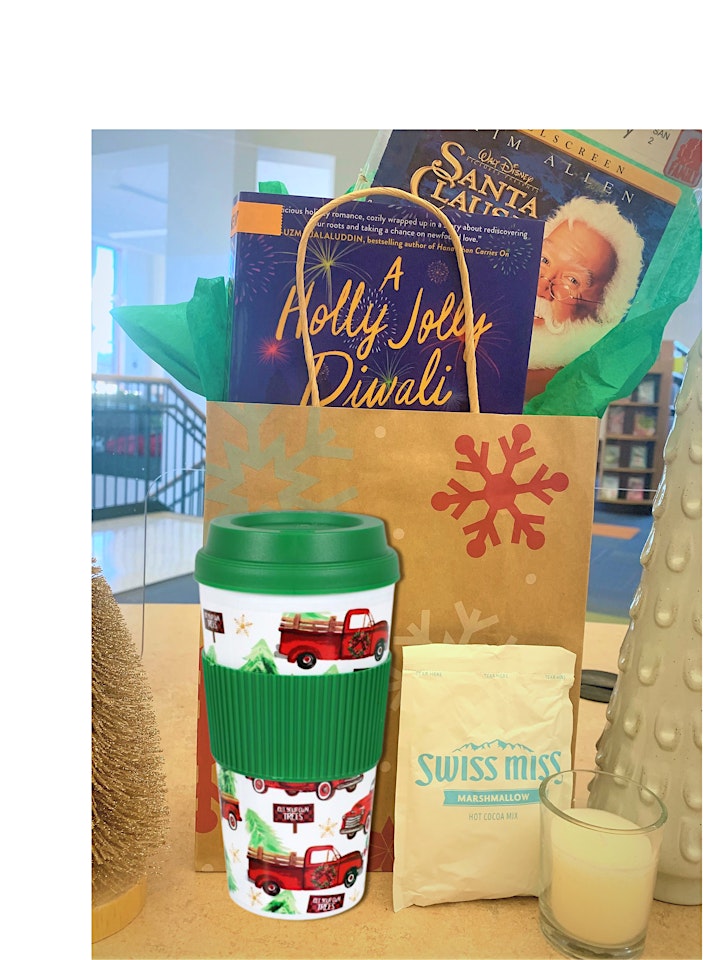 Each binge bag will contain 1 reusable tumbler (exact item may vary from tumbler pictured above), 1 hot cocoa with marshmallows packet (contains milk), one unscented candle, and your personally curated items.