A Deeper Dive into Car Ownership with Chaya Milchtein: Virtual
A Deeper Dive into Car Ownership with Chaya Milchtein of Mechanic Shop Femme
Join Sycamore and DeKalb Public Libraries for a live virtual event about Car Ownership on September 23rd at 7:00pm CST (USA).
A Deeper Dive Into Car Ownership dives into slightly more complex topics like tune-ups, transmission fluid, cleaning your car to protect your investment amongst others.
Taught by Chaya Milchtein of Mechanic Shop Femme, it's presented in an easy to understand format that is suitable for the average car owner. If you want to get a better understanding of your car, this is the class to take. Questions are encouraged, so come prepared to learn deeper concepts in a way you never have before.
Sycamore Library hosted Chaya on February 10th for her "The Why's and When's of Car Maintenance" class and was wildly popular and extremely helpful. We hope to see you here! The program will not be recorded so if you find yourself unable to attend, please cancel your ticket so that others who can make it can register. Thank you!
Register for the Zoom link. Questions? Contact Adult Services Manager Samantha Sundquist at samanthas@sycamorelibrary.org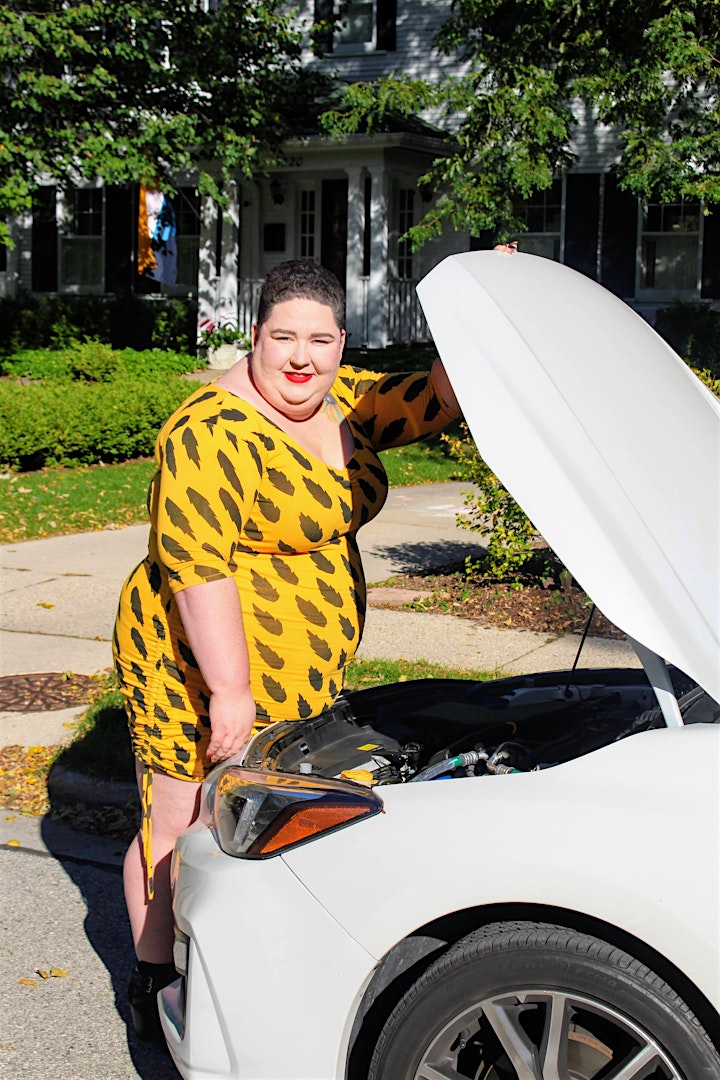 "My name is Chaya Milchtein. I am an automotive educator, freelance writer, and empowerment speaker. Here at Mechanic Shop Femme, I believe that education is empowerment, and we are all about empowerment and accessibility, offering free and sliding scale comprehensive automotive education for the average consumer, not for DIYers or aficionados. Regular folks like you.
After spending about five years in automotive repair service and a year in the collision industry, my entire business is now centered around helping women and members of the LGBTQ community feel empowered to purchase and care for their vehicles.
I'm not a mechanic, I'm essentially a mechanic interpreter: a person who's held a customer-facing job with joy and who will help you better understand your car. I believe that being an educated consumer is the key to not being ripped off and I'm here to help you get a handle on your investment."
Visit mechanicshopfemme.com for more information about Chaya and the classes she teaches.